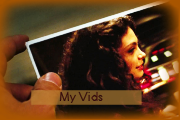 Good night sweet girl (Jaylee) - My first ever fanvid, it had to be my OTP!!!

Megaupload

YouTube.

Demon (Marcus Hamilton) - Made for
guinny_hamilton's birthday cause she loves the big bad from Angel so much. Due to the nakedness of Adam Balwin, this vid is not work safe!

YouTube,

Megaupload.